Books will be available for signing at in-person events. Or you can order a signed copy from the hosting bookstore. Pick it up at the event or at the bookstore afterward, or have it shipped to you.

To order a signed and personalized copy from Prairie Lights, 15 S. Dubuque Street, in Iowa City, call 319-337-2681 or toll free at 1-800-295-BOOK.
EVENTS COMING UP SOON
 
LISTEN Thursday, October 20, to Avvy Mar's interview with Mary Helen Stefaniak on radio KBOO, Portland OR
Tuesday, October 25, 2022, at 7:00 pm
Prairie Lights Books, 15 S. Dubuque St in Iowa City IA
Celebrate the launch of THE SIX-MINUTE MEMOIR: FIFTY-FIVE SHORT ESSAYS ON LIFE.
Thursday, October 27, 2022, at 6:30 pm
The Bookworm, 90th & Center, in Omaha NE
Join Mary Helen for a reading, signing, and conversation about THE SIX-MINUTE MEMOIR: FIFTY-FIVE SHORT ESSAYS ON LIFE.
Tuesday, November 15, 2022, at 6:30 pm
Beaverdale Books, 2629 Beaver Ave in Des Moines IA
Meet the Author: book signing & conversation about THE WORLD OF PONDSIDE and THE SIX-MINUTE MEMOIR.
Wednesday, November 16, 2022, at 3:30 pm
Room 204 Basile (formerly Flaherty)
Mount Mary University, Cedar Rapids IA
Reading & conversation with author Mary Helen Stefaniak
Thursday, November 17, 2022, 7:30-9:00
Thirsty Words
At the Fairfield Food Collective, 400 N. 2nd St in Fairfield IA
Saturday, December 3, 2022, at 4:00 p.m.
Dundee Book Company, 4915 Underwood Ave, Omaha NE
Reading, signing, & conversation about THE SIX-MINUTE MEMOIR: FIFTY-FIVE SHORT ESSAYS ON LIFE
Interview with Mary Helen on Lake Effect, WUWM 89.7 FM, along with a reading from The World of Pondside. The website features the interview, reading, photos and more about the novel in a story by WUWM's Chase Browning.

Link to the website & Lake Effect interview
YouTube recording of the April 21 VIRTUAL EVENT hosted by Boswell Book Company, Milwaukee
Mary Helen Stefaniak in conversation about The World of Pondside with Valerie Laken, author of Separate Kingdoms: Stories and Dream House.

A Writing Workshop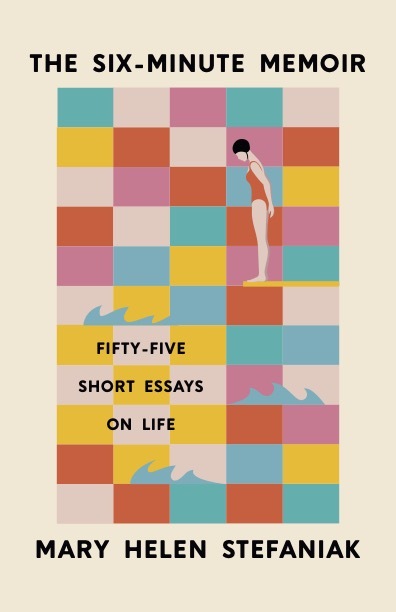 Saturdays, November 12 & 19, 10am-1pm CST, a writing workshop via Zoom
Offered by Gemini Ink, San Antonio's Writing Arts Center
Use prompts to write your own six-minute memoir. Capture a place, a person, a moment, or even an object, a practice, or a process plucked from your personal past, and save it from oblivion by bringing it to life on the page. For more information or to register, use the link below
6-Minute Memoir with Mary Helen Stefaniak.
For Book Clubs, Libraries, and Other Story-loving Groups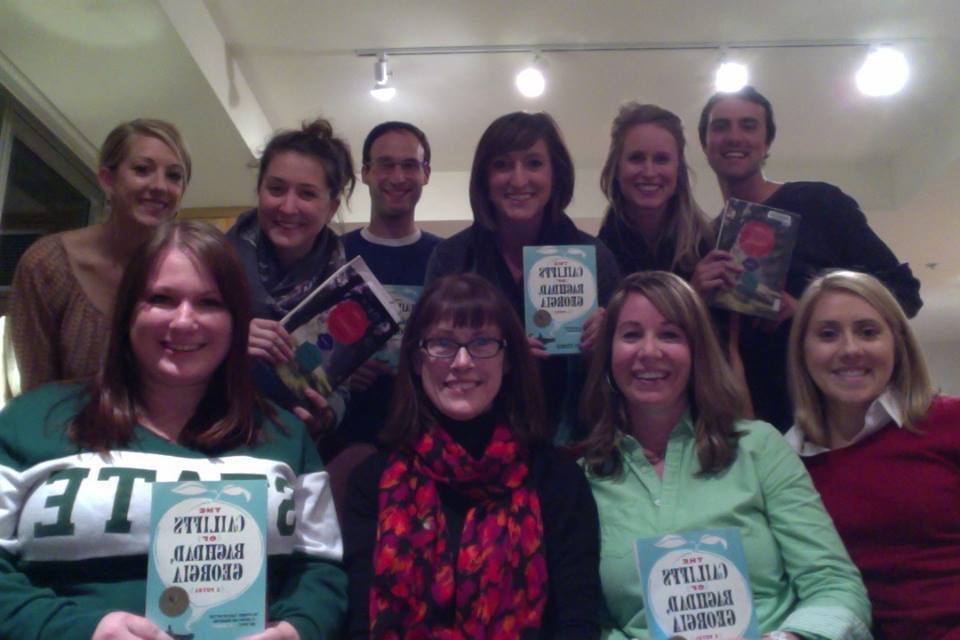 Contact Mary Helen via this website to set up a visit--in person or online--for your book club, library, or festival.