EVENTS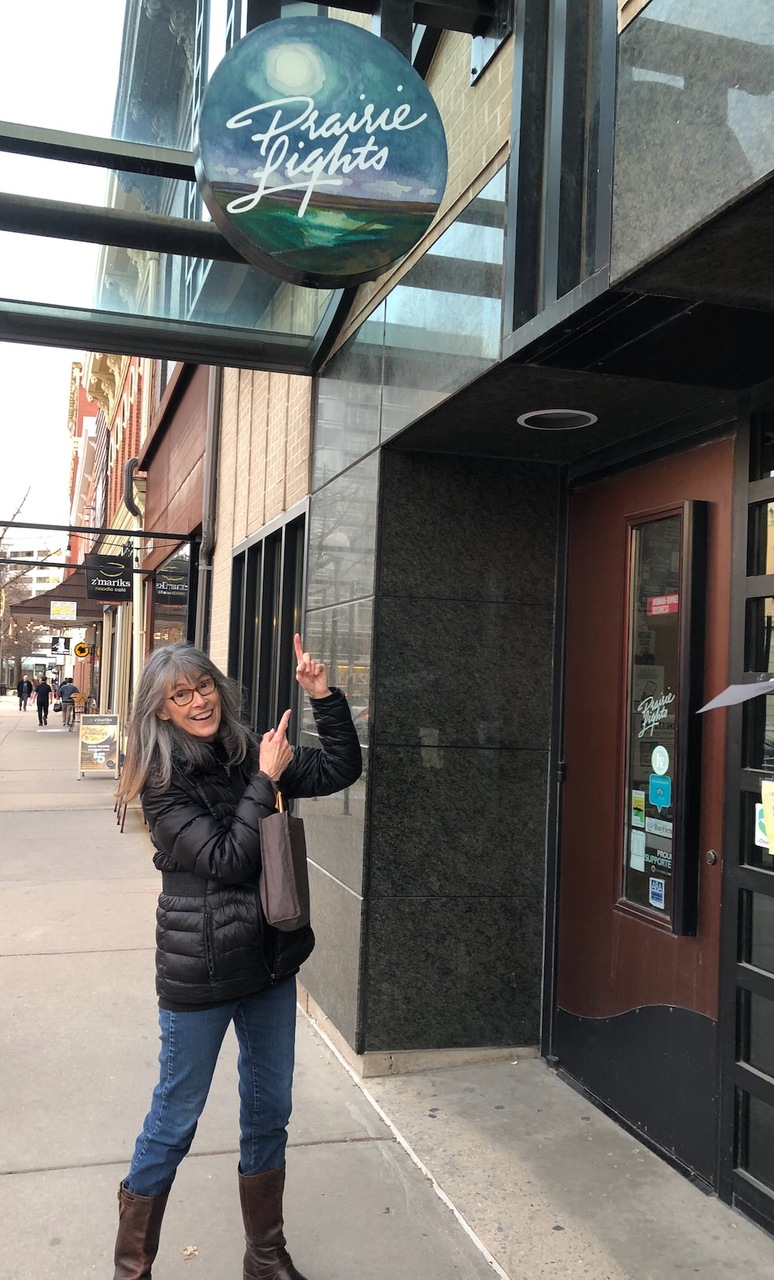 Books will be available for signing at in-person events. Or you can order a signed copy from the hosting bookstore. Pick it up at the bookstore or have it shipped to you.

To order a signed and personalized copy from Prairie Lights, 15 South Dubuque Street, in Iowa City, call 319-337-2681 or toll free at 1-800-295-BOOK. Mary Helen will come in and sign it for you.

BOOK SIGNING, READING & WORKSHOP IN DES MOINES OCT 12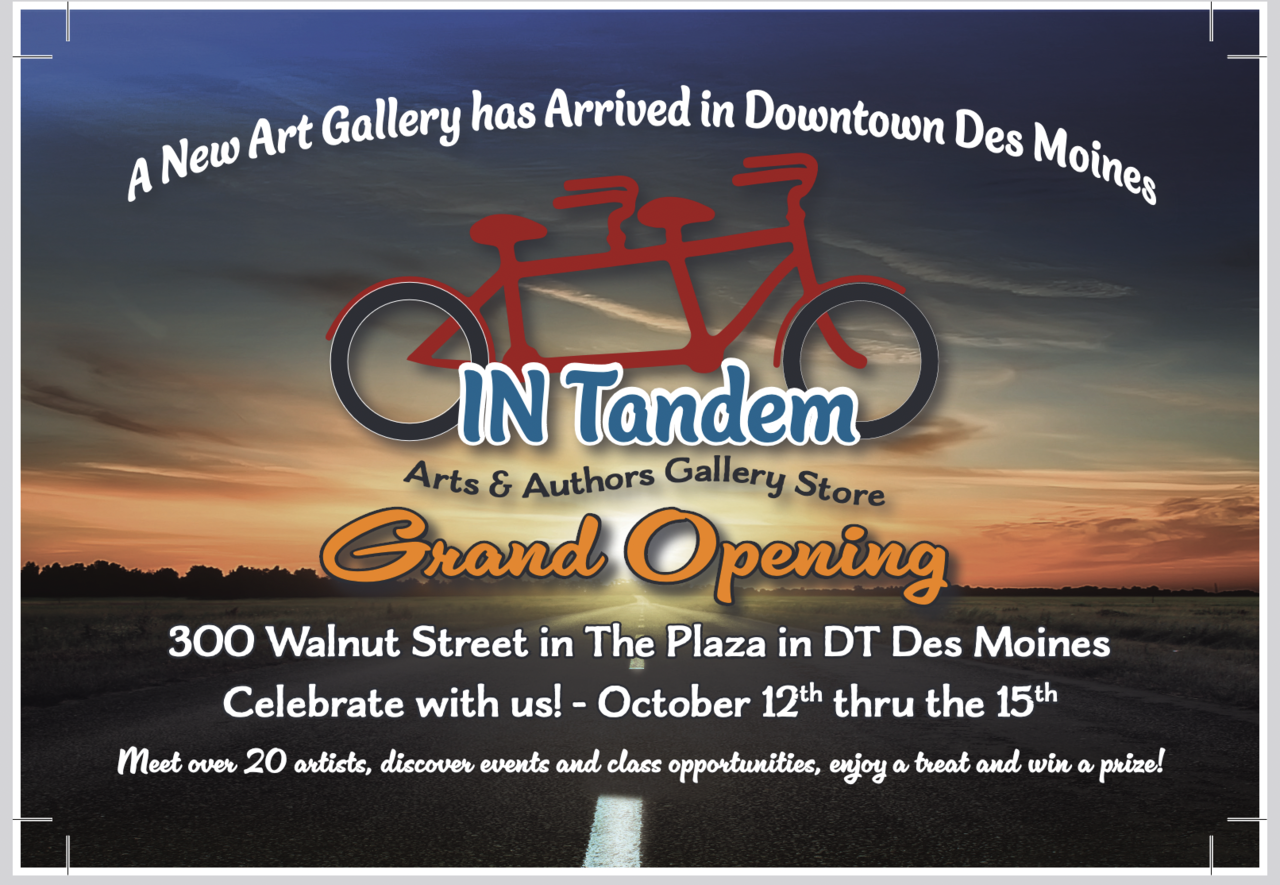 Thursday, Oct 12, 2023

Meet the Author, Reading & Book Signing 4 PM
Six-Minute Memoir writing workshop 6 to 8 PM (Bring a notebook, paper, or device)

In Tandem Arts & Authors Gallery
300 Walnut St, Des Moines IA
Copies of The Six-Minute Memoir: Fifty-Five Short Essays on Life will be available for purchase.
Mary Helen's reading kicks off the gallery's Grand Opening Oct 12-15. Meet artists, enjoy treats, & win door prizes.
COCTAILS & CONVERSATION AT DOG-EARED BOOKS IN AMES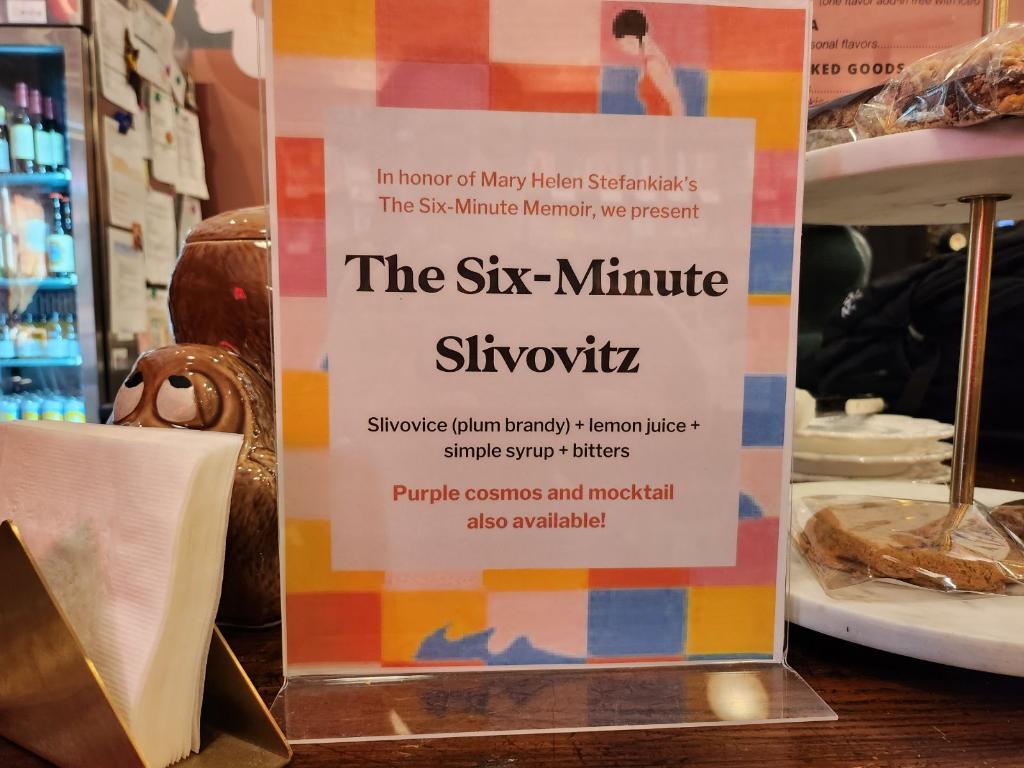 At Dog-Eared Books in Ames, guests could choose a themed cocktail to enjoy with their copy of The Six-Minute Memoir: Fifty-Five Short Essays on Life. The ingeniously concocted and delicious "Slivovitz" recalls the cowherd Mary Helen met in her grandparents' village who went door to door each morning, collecting the cows and downing a plum brandy pick-me-up in each customer's kitchen. (See "Old Country, New Country" in The Six-Minute Memoir.) Thanks to everyone at Dog-Eared Books for a lively October evening!
AT THE OAK CREEK PUBLIC LIBRARY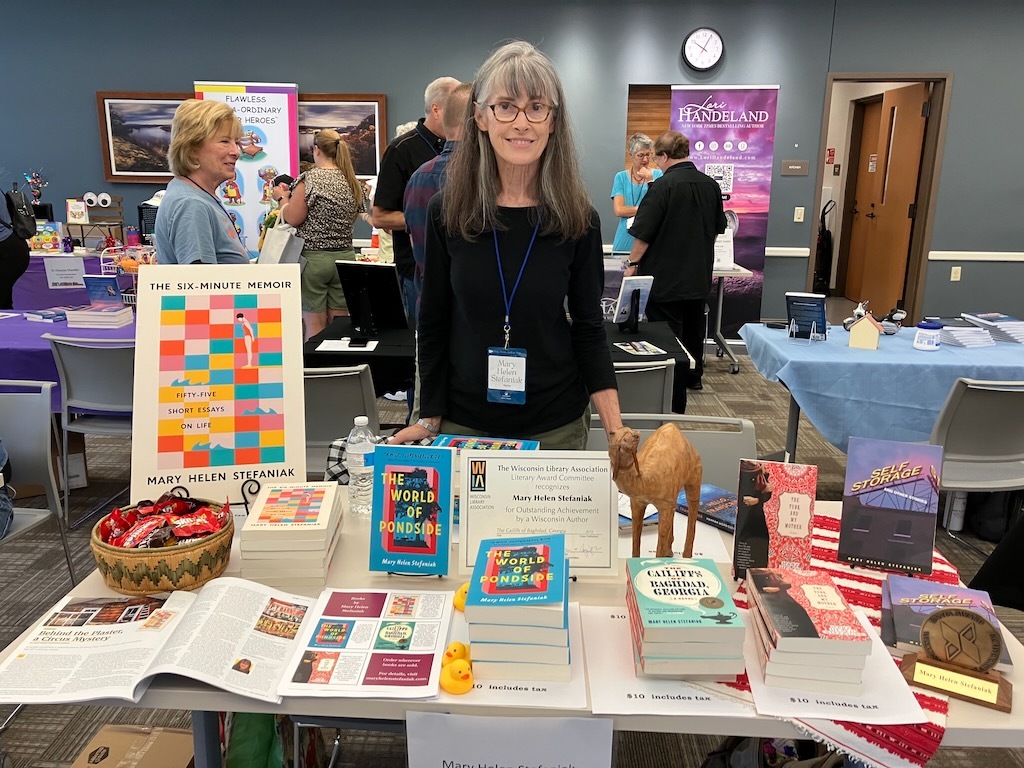 Mary Helen, who was born and raised in Milwaukee, joined other Wisconsin authors at the Meg Jones Author Fest in Oak Creek, Wisconsin, in August. Meg Jones was an Oak Creek resident, Milwaukee Journal Sentinel Reporter, published author, and public library advocate. The Author Fest is dedicated to her memory.
EVENTS & INTERVIEWS ONLINE
For Book Clubs, Libraries, and Other Story-loving Groups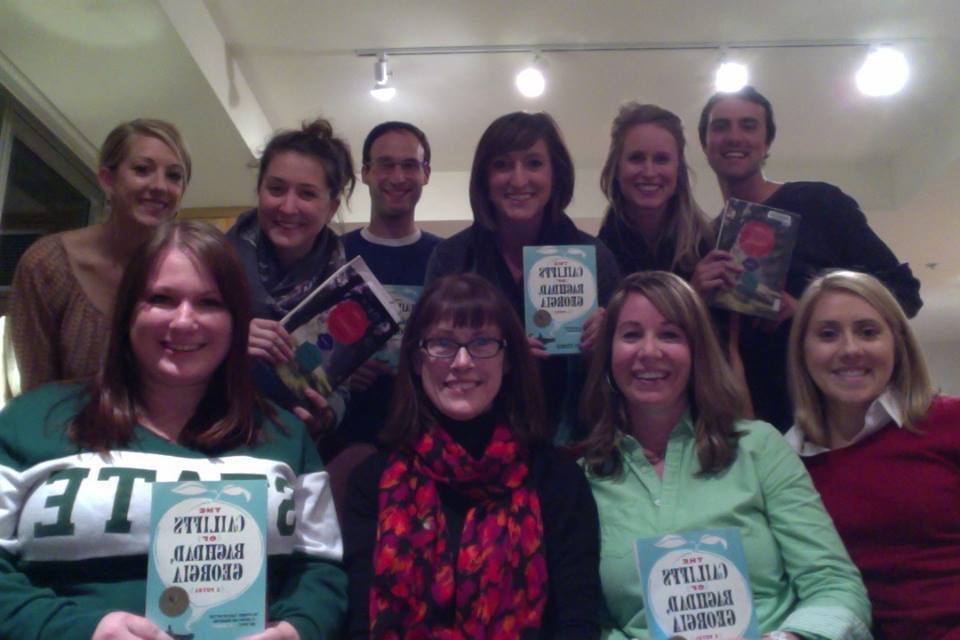 Contact Mary Helen via this website to set up a visit--in person or online--for your book club, library, or festival.