EVENTS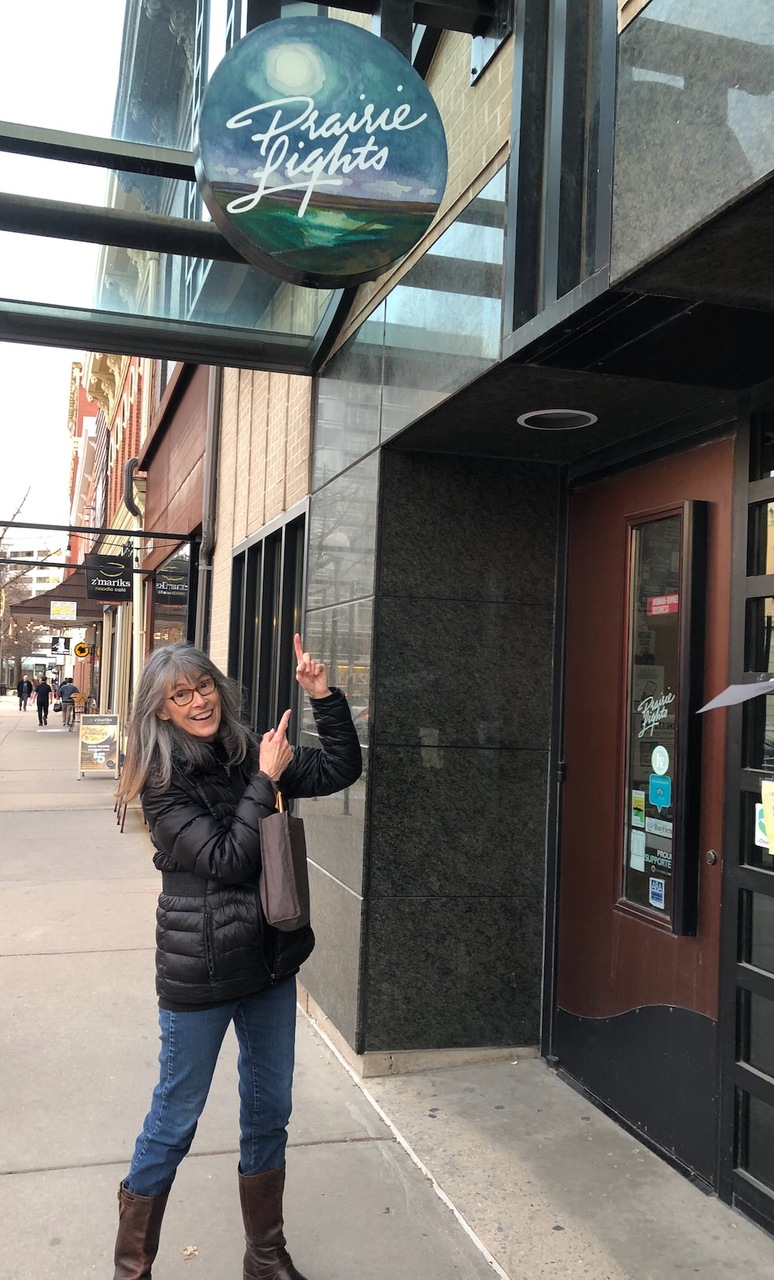 Books will be available for signing at in-person events. Or you can order a signed copy from the hosting bookstore. Pick it up at the bookstore or have it shipped to you.

To order a signed and personalized copy from Prairie Lights, 15 South Dubuque Street, in Iowa City, call 319-337-2681 or toll free at 1-800-295-BOOK. Mary Helen will come in and sign it for you.

Cocktails & Convos with Mary Helen Stefaniak

Friday, October 6, 2023, at 7 PM

At Dog-Eared Books, 203 Main Street, Ames
Valerie Laken describes The Six-Minute Memoir: Fifty-Five Short Essays on Life as "A treasure trove of marvels, the sort of book you want to wave around and buy for everyone you love. These brief, beguiling essays turn ordinary moments into extraordinary delights." Fans of short essay collections, writers of creative nonfiction, and readers of every kind will love this joyful book and a night of conversation with its author, Mary Helen Stefaniak. Tickets include both the book and the night with the author. Want to bring a family member but don't need an extra copy of the book? Add a guest ticket for $10. Themed cocktails will be available for purchase at the event.
Get your ticket here. Can't attend? Order a signed copy here.
BOOK SIGNING & WORKSHOP IN DES MOINES OCT 12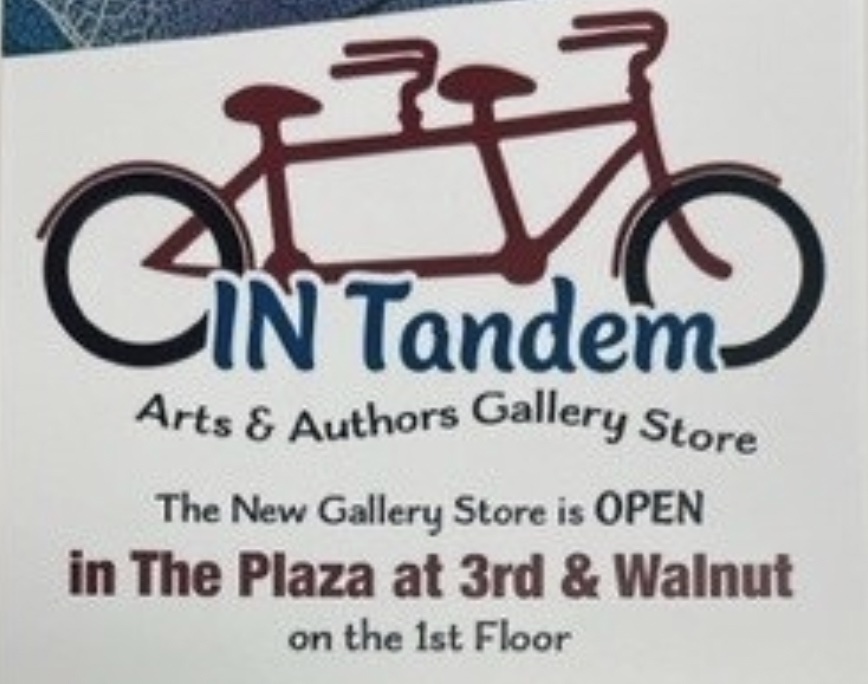 Thursday, Oct 12, 2023

Meet the Author & Book Signing 4 PM
Six-Minute Memoir writing workshop 6 to 8 PM
In Tandem Arts & Authors Gallery
300 Walnut St, Des Moines IA
Copies of The Six-Minute Memoir: Fifty-Five Short Essays on Life will be available for purchase.
AT THE OAK CREEK PUBLIC LIBRARY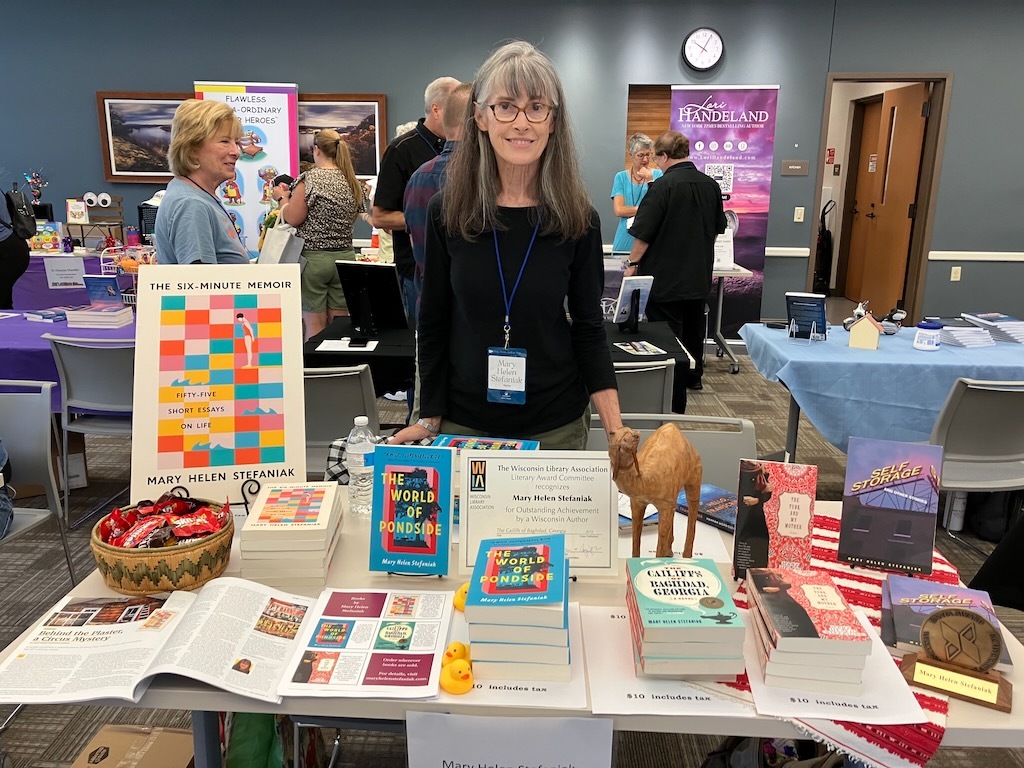 Mary Helen, who was born and raised in Milwaukee, joined other Wisconsin authors at the Meg Jones Author Fest in Oak Creek, Wisconsin, in August. Meg Jones was an Oak Creek resident, Milwaukee Journal Sentinel Reporter, published author, and public library advocate. The Author Fest is dedicated to her memory.
EVENTS & INTERVIEWS ONLINE
For Book Clubs, Libraries, and Other Story-loving Groups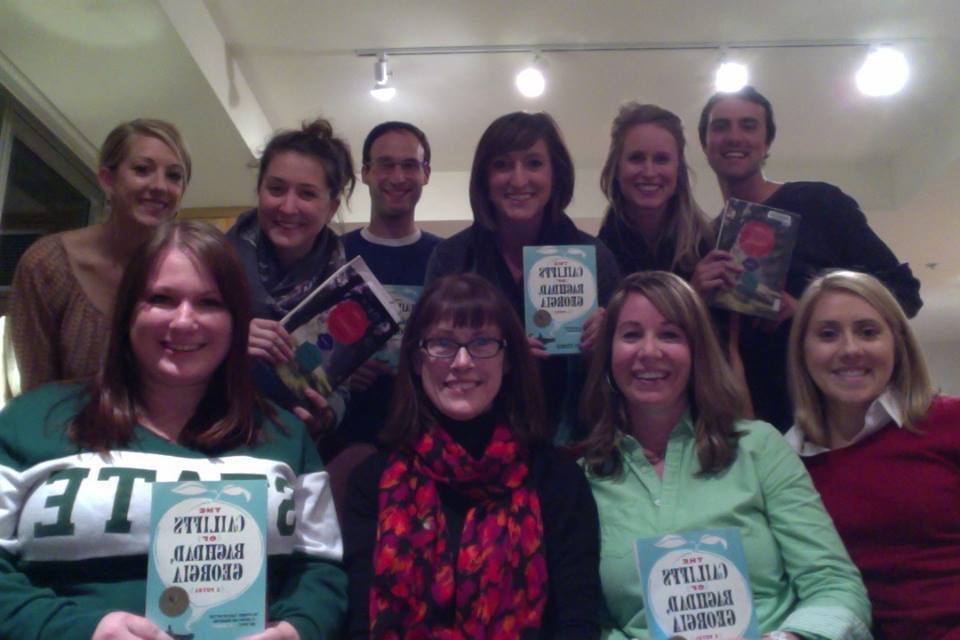 Contact Mary Helen via this website to set up a visit--in person or online--for your book club, library, or festival.